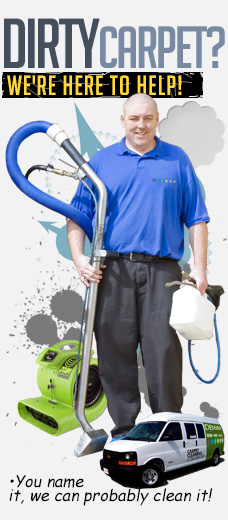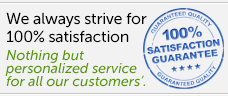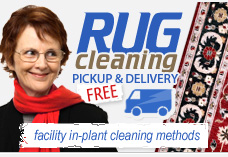 Carpet Cleaning in Denver
UCM Cleaning Services - We are a team of professional cleaners servicing Denver County and the entire metro providing cleaning services for every household and office maintenance need. Not only do we offer expert carpet and upholstery cleaning, but our technicians are also up-to-date on the latest methods, equipment, and procedures. We specialize in A to Z, end to end cleaning, therefore upholstery and carpet cleaning are only two of our key services.
Our courteous technicians will be happy to assist you with any and all carpet or upholstery questions you might have as well as evaluate any preexisting damages to your property. We do so much more than just treat carpets, rugs and upholstery.
From state of the art vacuums to the latest high-tech brushes and steam cleaners, our technicians are certain to bring you the latest, most professional services available in the state of Colorado. Our business and our success come from our philosophy that top customer service is the result of both expert products and dedicated manpower every step of the way.
Office and House Cleaning
Regardless of what needs to be cleaned in your home, office, residential or industrial space, you can count on our experts to get the job done, including various maintenance needs, such as cleaning area rugs, furniture, upholstery, air ducts, tiles, etc. Our magic chest of wide ranging and various methods means that we can tend to of all sorts of materials and meet all of your cleaning needs. Our methods are based on green cleaning, using ozone-friendly and nontoxic products.
COUPONS ON THE SPOT
Free coupons are waiting for you in our daily deals and specials page. To save money on your house or office cleaning and to find out more about our daily deals and specials, call us now or visit our contact us page.
TEAM OF EXPERT CLEANERS
Our trained technicians are all experts and our methods and products have been tried and tested over the years to ultimately bring you the best quality of service. We maintain a stock of what we consider to be the most authentic cleaning solutions that are safe for your children and pets.If we wouldn't use it in our homes there is no chance we'll use it in yours.
If you have any questions regarding our work or even about cleaning in general, please ask. Our cleaners are known to dish out valuable knowledge to a curious ear.
Popular services
Steam and deep carpet cleaning (for most of office/house needs)
Stain removal of spots, spills, and worse
Air duct cleaning
Hardwood floor refinishing
Tile and grout cleaning
Water damage restoration
Oriental and area rug cleaning
We are happy to provide you with a free online quote on any of our services.
We encourage our customers to call our representatives for a more accurate price frame estimate.



Office Cleaning - What Should Really Get Done?
Sometimes, even if you have some kind of cleaning schedule in place, your office can just look a bit worse for wear. It might not even look so bad, but given that the office environment is the first port of call for new potential clients and customers, surely it is worth creating a good first impression Read full article...»
Removing Soy Sauce Carpet Stains
Denver Carpet Cleaning, Removing Soy Sauce Carpet Stains - article, Denver CO, Call: 888-480-7631 for assistance or read on to learn more on how to treat soy sauce stains on your carpet. Read full article...»
The Dangers of Mold
Denver Carpet Cleaning, The Dangers of Mold - informative article, Denver CO, Call 888-480-7631 or read more on the dangers of mold. Read full article...»